Boosting Employee Experience
With Conversational AI
Increase Frontline Employee Efficiency & Reduce HR Burden!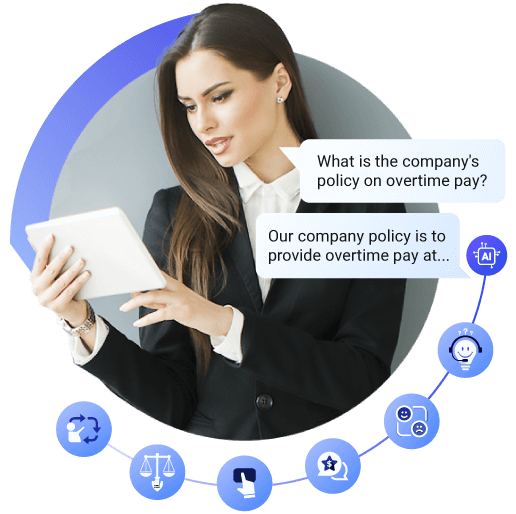 Revolutionize employee support with CloudApper AI! Seamlessly integrate our powerful generative AI to automate tasks and enhance employee experiences. Engage in natural, interactive conversations, communicate complex information, and automate HR operations effortlessly. Elevate your employee experience and trim HR workload with CloudApper AI!