Occupational Safety and Health Administration, known commonly as OSHA, exists to monitor safety in the workplace. It was established under the OSH (Occupational Safety and Health) Act to observe and identify how well US organizations are ensuring workplace safety and preventing injuries and illnesses. While different organizations, as well as different industries, have different types of workplace risks and hazards, most of them ensure workplace safety via safety training, providing protective equipment, and so on. But why is compliance with OSHA such a big deal? Who needs to ensure OSHA compliance? What are the best ways to ensure OSHA compliance? Let's dive deep into what you need to know about OSHA.
Is compliance with OSHA mandatory?
In a nutshell, yes – OSHA compliance is mandatory for virtually all organizations except a select few (those will be discussed in the subsequent section).
OSHA, as previously mentioned, was created primarily to:
Ensure safe workplace conditions by enforcing standards

Inspect whether organizations are adhering to safety standards

Assess the number of workplace injuries or illnesses 

Provide assistance, training, and education

Take actions against violators
OSHA has several rules and regulations that are mandatory for most private sector employers and their workers. Applicable organizations must follow the guidelines and meet the standards, that is, ensure compliance with OSHA.
Employers that fail to ensure workplace safety naturally witness workplace injuries and illnesses. As a result, they face hefty fines and these can go up to $136,532 per violation. While these do seem like very harsh numbers, let's take a look at the most-cited OSHA standards to understand why workplace safety, and penalties, are required.
Duty to have fall protection

Hazard communication 

Scaffolding

Control of Hazardous Energy

Respiratory protection
As can be clearly understood, some of these workplace injuries are easily preventable – all that is required is an effort from the employers. Remember – a safe workplace is a productive and happy workplace, one without incidents, violations, and hefty penalties.
With that out of the way, let's take a look at which organizations are required to ensure OSHA compliance, and in turn, ensure workplace safety.
Who is required to ensure compliance with OSHA?
While we already talked briefly about which organizations are required to ensure OSHA compliance, let's dive deep into who is exempt from OSHA compliance and who must ensure it.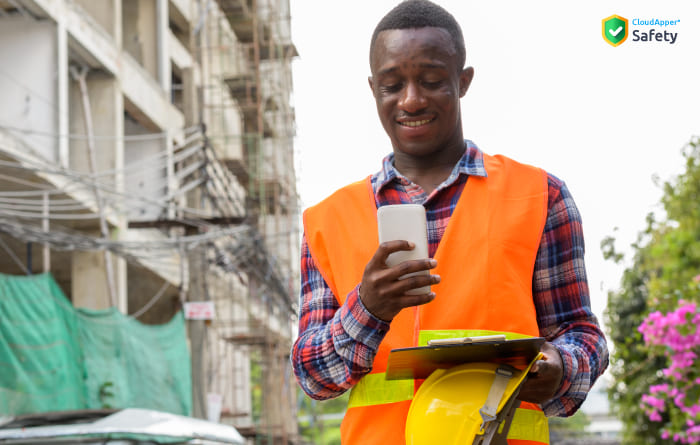 Generally, the majority of private-sector employers are required to ensure OSHA compliance in all of the 50 states. Those who are exempt from OSHA compliance are churches, federal and state governments along with their political subdivisions, and self-employed businesspeople. 
Industries that don't need to follow OSHA rules and regulations are already regulated by federal statutes. These include mining and nuclear power companies, domestic services employers, as well as the businesses that don't conduct interstate commerce.
That leaves a lot of organizations that do need to ensure compliance with OSHA – let's take a look at some of the best ways to ensure OSHA compliance. 
What are the OSHA requirements?
We have already talked at length about some practices that can enhance OSHA compliance. Now let's take a look at some of the many responsibilities of employers to provide and promote a safer workplace for employees.
The workplace must not have any serious hazards present and must adhere to OSHA standards.

Ensuring workplace safety once is not enough – inspecting it periodically to detect any unforeseen or new safety gaps is a must.

Provide employees with tools and equipment that ensure safety during work while properly maintaining the materials.

Potential workplace hazards are quite common, causing injuries or illnesses – employers must utilize colorful warning signs, labels, and posters to highlight them and warn the workers.

Operating procedures change due to updated regulations – clearly communicating them to workers is a must to ensure workplace safety. 

Training sessions must be easy to understand, intuitive, and use jargon that workers clearly understand.

For employers working with hazardous chemicals, developing and implementing a written hazard communication program and thoroughly training the employees about the dos and don'ts are mandatory.

OSHA standards mandate employers to provide their employees with medical examinations and training.

An OSHA poster must be placed in an easily viewable location within the workplace that informs employees about their rights (and responsibilities).

All work-related fatalities must be reported to the nearest OSHA offices within 8 hours. 

Less serious yet critical injuries (loss of an eye, limb, etc.), as well as inpatient hospitalizations arising from workplace injuries or illnesses, must be reported within 24 hours.

Recordkeeping for workplace-related injuries and illnesses must be maintained. Fortunately, an OSHA recordkeeping software like CloudApper Safety can help – more on that later.

Provide workers (former or current), as well as their representatives, with the log of workplace-related injuries or illnesses. 
While the above were some of the many requirements employers must fulfill to ensure OSHA compliance, most organizations are doing so by implementing effective workplace safety strategies.
What are organizations doing to ensure OSHA compliance?
Organizations focusing on workplace safety are:
Promoting a workplace safety culture

Hiring workplace safety professionals

Monitoring and improving workplace safety continuously

Providing effective safety training to applicable employees

Open to worker feedback and incorporate them within strategies

Conducting internal audits and addressing workplace safety gaps

Providing effective and ergonomic workstations, tools, and protective equipment 

Updating workplace safety policies when required and sharing them with employees
However, even with all of the above, ensuring workplace safety and OSHA compliance can be quite taxing on employers as there are a lot of rules and regulations to maintain. Fortunately, CloudApper Safety Assure can help with that. 
Some benefits of an OSHA recordkeeping software
CloudApper Safety is a robust OSHA recordkeeping software that users can access right from their smartphones. It removes the administrative burden, streamlines OSHA compliance, and helps reduce workplace injuries.
Workers can easily report accidents, incidents, and even near misses along with photos from their smartphones, helping the management to inspect and take corrective actions faster. Safety also helps maintain and share a knowledge base with workers that can help everyone stay updated about workplace policies and changes easily. It also helps keep all OSHA related information in a centralized location – making searches for specific documents faster, eliminating paperwork, and reducing inefficiencies. OSHA recordkeeping has never been easier – contact us now to help you streamline your OSHA compliance and boost your bottom line with CloudApper Safety!