Field sales monitoring apps can help you manage the reps engaged in outside selling and generate more revenue by measuring performance. CloudApper is a no-code platform that can help you create apps that digitize your business through drag and drop forms. Eliminate the need to hire developers by using CloudApper to run your business through phones. CloudApper SalesQ is a field sales tracking software that can help in sales management and is a highly customizable app for the FMCG industry.
Repsly is a sales management software especially catered for FMCG. The app helps you help your FMCG sales reps in the field. FMCG sales performance and reports can be captured through the app. Territory management is possible through dashboards, and the app helps in managing deliveries. SalesQ, however, is a very viable Repsly alternative, as Repsly has several fields where it comes up short.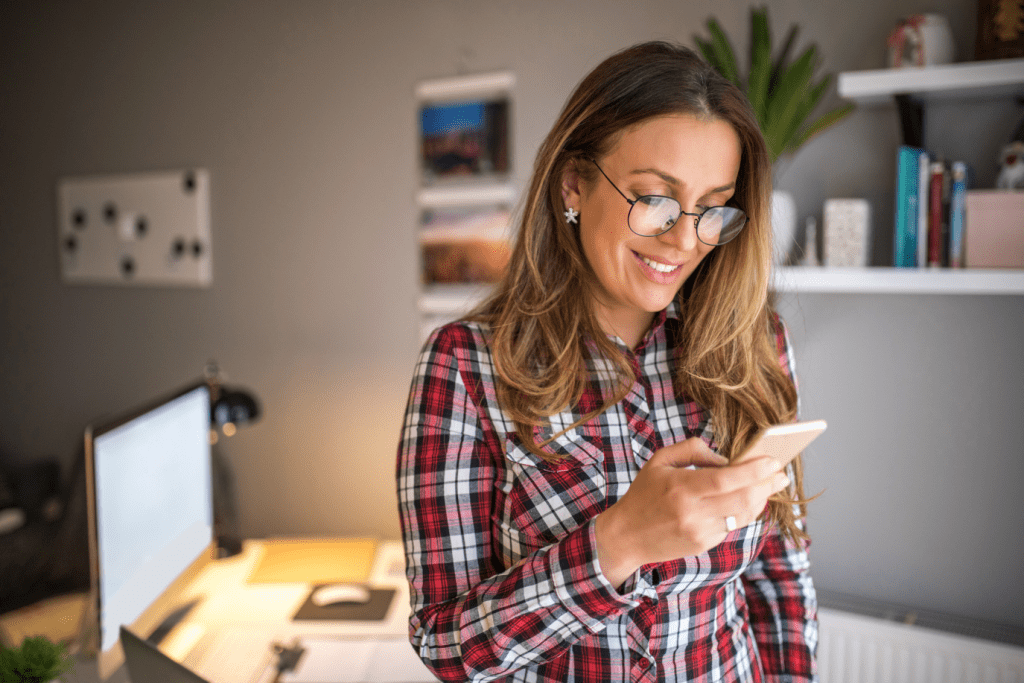 Drawbacks of Repsly
Repsly does not have the feature for reps to create notes every time they are out on a visit. The app has optimization issues and hence drains a lot of your smartphone battery. The app also hangs and renders itself unusable for long periods of time. The app can also log you out at crucial moments, impacting productivity. The map editor is not present, making it difficult to erase portions that have been marked by reps on previous visits.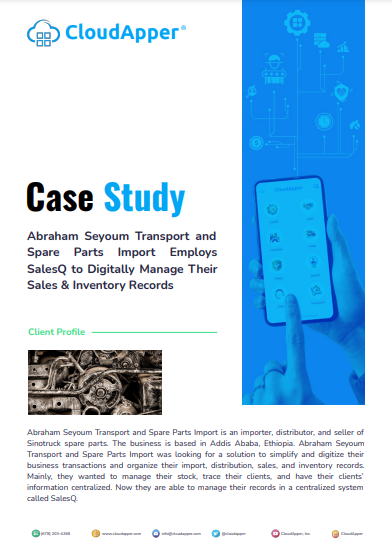 Case Study
Abraham Seyoum Transport and Spare Parts Import Employs SalesQ to Digitally Manage Their Sales & Inventory Records
Download Case Study
The app has issues where you have to utilize the camera to upload pictures into the app. Navigating from a certain page back all the way to where you started can be quite difficult, and the process needs to be improved. Geo-tagging and finding the locations of reps is not present, which decreases the utility of the app. Lag issues and managing dashboards for large teams can be quite cumbersome and leaves much to be desired.
CloudApper SalesQ for Field Sales Management
SalesQ is a scalable field sales monitoring app that can help you make sure that your sales reps are actually making visits by using Geo-fencing. Set up a perimeter around the location of client premises, and reps will only be able to provide visit check-in reports from said locations. The app increases the mobility of your sales team by letting them report through their smartphones, eliminating pen and paper processes. Dashboards give you a clear view of what's going on in the field, enabling you to make better decisions.
FMCG sales reps can be managed through SalesQ by viewing order history, sending strategic guidance and marketing materials, providing training, and equipping them with a digital catalog that can be formed by scanning product barcodes. Customer feedback and inventory management are possible, making it possible to procure and tweak products as per customer preferences. Track targets and make sure reps perform at their best by using SalesQ as an alternative to Repsly.
Price Comparison
SalesQ is a highly affordable app to manage your FMCG sales teams that also allows you to use a plethora of apps from the CloudApper Marketplace free of charge. You can also create and publish your own apps to generate revenue. Our white-glove service allows you to have us create apps as per your preference if you are facing difficulty in doing so. The app can be customized as per your preferences and requires zero training to use.                                                               
    The Pricing Plan
| | |
| --- | --- |
| No free plan | No free plan |
| Starts at $10 per user per month | $29 / $49/ $69 per user per month |
| Unlimited Apps from CloudApper marketplace |   |
CloudApper SalesQ is the best Repsly alternative and can help you supercharge the activities of your FMCG sales reps by monitoring their performance. Contact us now and try out a range of free apps in the CloudApper marketplace, no credit cards required!