CMMS software solutions have become extremely popular among organizations that use complex and high-maintenance assets. However, in recent years, even smaller businesses require complex systems, pieces of equipment, and more. For instance, workplace safety regulations require such measures as sprinklers, alarms, fire extinguishers, etc. On the other hand, it is virtually impossible in this day and age to run a business without computers, smartphones, tablets, etc. All of these critical systems and pieces of equipment require maintenance – preventive or otherwise. While there are several CMMS solutions available on the market, organizations need to select the one that best meets their specific requirements. That being said, let's perform a CMMS software comparison between CloudApper CMMS and Limble CMMS – to see which one fits you best.
Limble CMMS in a nutshell
Limble CMMS is a premier solution, typically used by large organizations for scheduling maintenance of their assets, pieces of equipment, and machinery, streamlining work requests, helping with asset management, as well as facilitating preventative maintenance.
Limble CMMS provides a host of features to its customers to help them reduce incidents of reactive maintenance, allowing use of the solution from smartphones, managing assets, creating custom dashboards, managing work orders, inventorying spare parts, managing vendors, and more.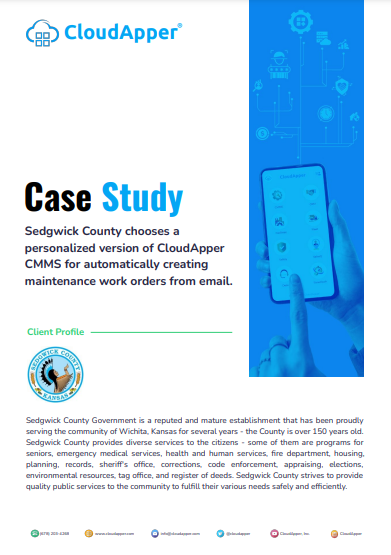 Case Study
Sedgwick County Deployed a Customized Version of CloudApper CMMS for Automatically Creating Maintenance Work Orders
Download Case Study
When compared to CloudApper CMMS, Limble CMMS is more suited for large-scale organizations with many assets spread throughout multiple facilities.
As already mentioned, it's also a premier solution with the most basic plan costing $50/user/month (billed monthly).
As part of this CMMS software comparison, let's look at CloudApper CMMS.
CloudApper CMMS in a nutshell
CloudApper CMMS, in very few words, is a mobile application that simplifies asset repair and streamlines preventative maintenance. It also helps with enterprise asset management, scheduling of maintenance tasks, spare parts inventory management, work order management, and it provides real-time visibility with a powerful analytics dashboard.
While Limble CMMS has a host of available features, CloudApper CMMS simplifies maintenance management of enterprise assets and equipment, maintenance schedules, spare parts inventory, and everything else in a far more affordable way. Moreover, CloudApper CMMS is entirely customizable to meet the specific needs of every customer – not everyone has the same requirements. Last but not the least, using CloudApper CMMS provides access to a plethora of enterprise applications for one price!
CloudApper is a no-code enterprise mobile app development platform that helps organizations achieve digital transformation, improve productivity, and reduce dependence on IT resources in an affordable manner. CloudApper CMMS is built over the same platform, and when organizations choose this CMMS solution, they get access to several other useful solutions for the same subscription fee. The best part is that all of the apps can be customized according to users' needs.
CloudApper CMMS is easily affordable – for only $10/user/month, users get access to the entire CloudApper marketplace, making it a truly compelling offer.
CMMS software comparison – CloudApper CMMS vs. Limble CMMS
| Features | CloudApper CMMS | Limble CMMS |
| --- | --- | --- |
| Preventive Maintenance Management | Yes | Yes |
| Enterprise Asset Management | Yes | Yes |
| Work Order Management | Yes | Yes |
| Work Request System | Yes | Yes |
| Mobile App | Yes | Yes |
| Spare Parts & Inventory Management | Yes | Yes |
| Customization | Fully Customizable | Custom Dashboards |
| Reports and Dashboards | Yes | Yes |
| Vendor Management | Yes | Yes |
| PdM (IoT Sensors) | No | Yes |
| Multiple Languages | Yes | Yes |
| Price | $10/user/month (Unlimited apps) | $40/user/month (if paid annually) |
Reasons to choose Limble CMMS
If you are looking for a premium CMMS solution
Limble CMMS has many useful and advanced features, which come at a price, since the most basic plan costs $50/user per month if billed monthly. However, if billed annually, the price is $40/user per month. Organizations that can afford to pay for the advanced features may want to choose Limble CMMS.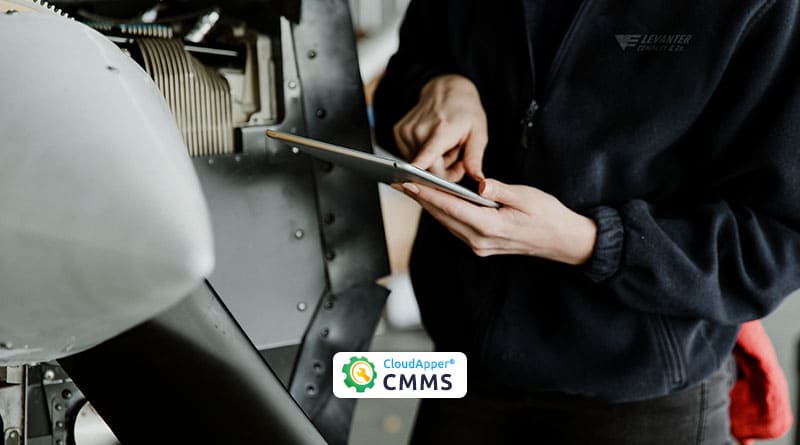 If you want every possible feature with your CMMS solution
Limble CMMS comes with a plethora of features – it can be used from smartphones, it can be used for preventative maintenance, work orders, and more. However, it also comes with "predictive maintenance" via a Modular IoT approach. For those who want all the bells, whistles, and bleeding-edge features, Limble CMMS is a compelling choice. However, those who only want features that fit their needs should look at other options, such as CloudApper CMMS.
Reasons to choose CloudApper CMMS
If you want a fully customizable CMMS software
CloudApper CMMS comes with several of the features mentioned above, but not everyone has the same needs. Some organizations need more features, whereas others can make do with fewer of them. CloudApper CMMS is fully customizable and requires no coding skills. It's as easy as selecting app templates, dragging and dropping the required modules, testing them, and publishing the features! Organizations that want a CMMS solution that can be customized just for them would do well with CloudApper's software.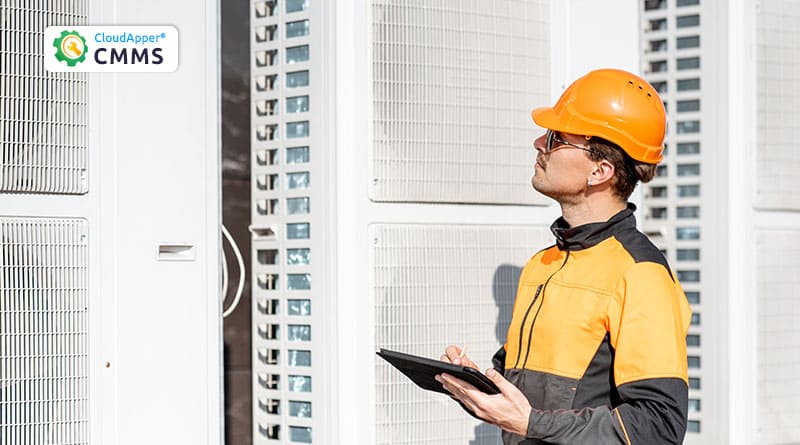 If you don't want to break the bank and want an affordable solution
CloudApper CMMS costs just $10/user per month, but that's not all. With this very affordable subscription fee, the organization gains access to several other useful applications, all of which are customizable and can reduce maintenance costs significantly.
If you want a simple, yet powerful, CMMS solution
CloudApper's CMMS software provides users with all the critical features, such as asset management, inventory and spare parts management, maintenance scheduling, a powerful and intuitive dashboard, work order management, vendor management, and more. Furthermore, users can attach pictures and videos to relevant documents in order to provide a deeper understanding of the equipment. They can also scan barcodes placed on the pieces of equipment and retrieve all the details regarding said assets. Lastly, all the information is kept in a centralized location – eliminating paperwork and reducing the administrative burden.
Still unsure which CMMS software solution you should choose?
In this CMMS software comparison, organizations could do well with either option. However, everything depends on the organization's requirements, budget, and need for customization.
Limble CMMS provides a plethora of features with a higher subscription fee that might not be affordable for everyone. Moreover, organizations might not require all the features or might want customization.
CloudApper CMMS is highly customizable, affordable, and comes with access to a marketplace for one subscription fee ($10/user per month). Those who want a simple but robust CMMS solution would do well with CloudApper, regardless of the size of the organization.