Irrespective of the industry an organization operates in, it shares one common trait with every other organization – all of them rely on several machines and systems to carry out their operations. Whereas organizations that focus on providing services utilize equipment like HVAC systems, alarm systems, etc., manufacturing firms rely on industrial centrifuges, lathe machines, conveyor belts, and so much more. Organizations must ensure that all of the pieces of equipment are working reliably at all times to generate optimized output, whether it be goods or services, and increase profits. That being said, here are five hacks that maintenance managers use to optimize asset reliability and reduce machine downtime at their plants and facilities – check out the ones you might be missing out on! 
Optimizing asset reliability with five hacks
Making everyone involved work towards asset reliability
A critical aspect of asset reliability is that it isn't entirely dependent on the maintenance team. While it's true that one of the primary responsibilities of maintenance teams is to ensure that the equipment is running smoothly, everyone else who works with the machine is responsible for it as well. Machine operators, for instance, need to use the equipment properly to ensure that it isn't being mishandled. On the other hand, procurement teams need to ensure that they buy suitable spare parts and lubricants. Whenever all the teams work together, they can ensure equipment reliability more effectively.
Understanding and prioritizing equipment
This one's quite an essential and well-known tip for improving equipment reliability, but it's one of the most fundamental ones – we're repeating for those just starting.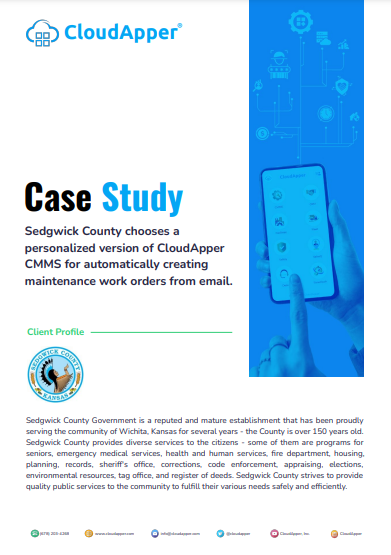 Case Study
Sedgwick County Deployed a Customized Version of CloudApper CMMS for Automatically Creating Maintenance Work Orders
Download Case Study
When it comes to improving asset performance, one of the first things to do is identify which pieces of equipment are present and then prioritize the crucial ones. While many typically say that all machinery within an organization is essential, that's not entirely true. That's because without some crucial assets, the vital functions can't be performed and the organization will become crippled. Maintenance managers must thus identify these pieces of machinery and prioritize them.
Operating the equipment within its capabilities
A problem seen across many organizations is that some machinery gets constantly pushed to its limits. While there can be exceptional cases where it's necessary, continually pushing a machine close to or past its limits can be detrimental to the equipment – it will hamper asset reliability down the line. Even heavy-duty equipment has limits, and maintenance managers must inform operators about these constraints. 
Organizations need to understand this as well. For example, it might be cheaper to buy another piece of equipment if the workload demands it – pushing the first one constantly to its limits will cause breakdowns, reliability issues, and even premature death. 
Ensuring preventive maintenance with a robust CMMS solution
One of the best ways to optimize equipment reliability is to ensure preventive maintenance, especially with a modern maintenance management system like CloudApper CMMS. With this highly customizable app, maintenance staff can ensure preventive maintenance, streamline repairs, replace spare parts, and more, using just smartphones!
Preventive maintenance ensures that the equipment receives ample maintenance in due time so that the machinery can perform reliably, face fewer breakdowns, and boost productivity. This is done via replacing spare parts, conducting inspections, providing maintenance like lubrication, and more. All in all, preventive maintenance is the tried and tested approach for improving equipment reliability.
Identifying room for improvement
Providing maintenance to the different pieces of equipment is one thing, but that's not where it ends. Responsible maintenance managers know that maintenance management is a process and not a task, and they move forward with that in mind. That's because what's effective now might not be effective six months down the road, and even if it is, there might be room for improvement. 
Incorporating feedback from maintenance technicians and machine operators is a sure-fire way to identify opportunities for improvement. Asking the technicians relevant questions such as "Were appropriate spare parts available for the job?", "Was anything missing on the checklist?", "Was any complication faced during the task?" and "Are follow-ups required?" improve maintenance practices down the line. Responsible managers know that no process is perfect as there's always room for improvement – this is true in the case of maintenance work too.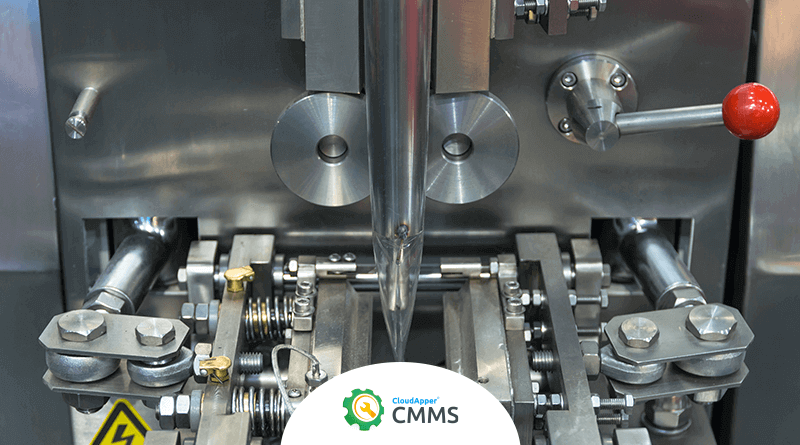 CloudApper CMMS helps improve asset reliability
While all of the above are tried and tested ways to improve the equipment's reliability, maintenance management is the key to ensuring it, and for that, a CMMS software like CloudApper's is the perfect tool. 
As CloudApper CMMS is made using CloudApper, a no-code enterprise app development platform, users can customize the solution themselves without any codes! Just imagine what maintenance managers can do with such a solution – the possibilities are endless! 
CloudApper CMMS comes with equipment management, maintenance scheduling, an analytics dashboard, technician management, spare parts management, and more. Organizations can ensure preventive maintenance using just their smartphones – the maintenance teams can use the solution to provide updates, complete tasks, and conduct inspections on the go! 
Visit CloudApper CMMS today and learn how it transforms your maintenance management experience.